<![if !vml]>

<![endif]>
Press Release
For Immediate Release
Feb 27, 2023
For additional information, please contact:
Ms. Charlene Chen
Publication Assistant
The American Chamber of Commerce in South China
Tel: 86-20-8335-1476 ext. 33
E-mail: cchen@amcham-southchina.org
---
China's Economy on Fast Road to Recovery – AmCham South China Study Shows
Large Reinvestments Postponed in 2022 But Appetite for Reinvestment Remains High
GUANGZHOU, CHINA – February 27, 2023 – The American Chamber of Commerce in South China (AmCham South China) today released its 2023 White Paper on the Business Environment in China and 2023 Special Report on the State of Business in South China. The release was attended by over 200 government officials, business executives and members of media including over 40 foreign consulates mostly represented by their consuls general. Both publications can be downloaded free of charge from http://www.amcham-southchina.com/amcham/static/publications/publications.jsp
The 481 page bilingual White Paper on the Business Environment in China, now in its 16th year, is a well-structured and extensively-researched volume which presents a multifaceted and unbiased account of the business environment in China. The 141 page bilingual Special Report on the State of the Business in South China, our 19th such endeavor, provides a comprehensive and quantitative analysis of the business community and valuable insights into the development trends in South China. This year 210 companies were studied. It is important to note that the gathering of the study data was completed by December 15th, 2022, shortly before China ended its zero covid policy. Therefore, the study data has not been impacted by immediate emotional impact of the policy change. The Chamber plans on conducting a mid-year study to determine the accurate and actual impact of the policy change. Both publications are researched and produced independently by AmCham South China and do not represent the opinions of the US or any other government or organization. AmCham South China does not receive any funds from any government in the production of these publications.
Over the past three years, the relentless pandemic put China through the wringer, but even with the zero-tolerance pandemic policy, in 2022 the country realized surprising achievements amid pervasive uncertainty and instability. In 2022, China's GDP growth stood at 3% year-on-year, a slowdown from 8.4% in 2021. At the same time, its trade surplus swelled to a record US$877.6 billion, with exports showing a 7% increase from 2021 to US$3.95 trillion despite weakening U.S. and European demand and draconian pandemic control measures. FDI into the world's second-largest country, in actual use, expanded 8% year-on-year to US$189.13 billion. Dr. Harley Seyedin, President of AmCham South China, winner of 2017 Oslo Business for Peace Award (together with Elon Musk, Durreen Shahnaz and Murad Al-Katib), which is awarded by an Award Committee of Nobel Laureates in Peace and Economics, said, "The COVID-19 pandemic has dealt a severe but temporary blow to China's economy. With the elimination of the zero-tolerance policy and further opening up, the country is now headed towards recovery and will unleash substantial economic vitality greater and sooner than expected. Our studies released today, show that China's economy will be a crucial locomotive in promoting global economic growth in 2023."
According to the 2023 Special Report on the State of Business in South China, up to 97% of the companies report their operations have been impacted by visa and travel restrictions induced by COVID-19. Among them, 65% cancelled international events and meetings in China, 61% cancelled all international business travel, and 29% have had to suspend their investment projects. It is important to note that companies are cautious about high-volume reinvestments (more than US$250 million) but their appetite for exploring the Chinese market remains strong. 75% of the companies plan to reinvest in China in 2023 and they have set aside a whopping US$18.3 billion in cash for reinvestment over the next three to five years. "China's reopening will allow expatriate expert builders to return to China and help make investment projects now on hold, a reality," said Dr. Harley Seyedin.
Key Takeaways of the 2023 White Paper on the Business Environment in China and the 2023 Special Report on the State of Business in South China:
Albeit a moderate decrease in the proportion of companies reporting to have increased headcount in 2022, most companies are upbeat about their employment expansion plans, with 44% of them planning to augment their headcount significantly or slightly in 2023.
More than half of the participating companies gained over 30% of their global revenue from China, an increase of 4%. 45% of the participating companies registered a significant or slight increase in their revenue from China, including 43% of American companies and 49% of manufacturing companies.
Companies' profitability shows signs of improvement in 2022. 88% of the participating companies are reported to have gained profits in China, an increase of 6%. Up to 90% of American companies have achieved profitability. Moreover, 54% of those who are profitable in China reported to have met their budget expectations.
There is a greater sense of optimism among the participating companies towards their expected time to reach profitability. A vast majority of them expect to attain profitability within two years, while only 4% believe that it will take over six years to reach that goal, three times less than that of a year earlier.
China is believed to enjoy a high return on investment (ROI) with 76% of the participating companies reporting a positive overall ROI in China. 49% of the companies consider their overall ROI in China to be higher than their global overall ROI.
Although the confidence of American companies in the business outlook in China oscillates to some extent, over 50% of them still stay sanguine about the Chinese market.
China is still deemed as the most attractive destination for investment. More than 90% of the participating companies select China as one of the most important investment destinations. Although the proportion of foreign companies that regard China as the first choice for investment has declined for the second consecutive year, more than 50% still list China as the top three investment destinations.
The investment enthusiasm of companies is on an upward trajectory, with four-fifths of companies that actually reinvested in China in 2022.
Compared with the past year, more companies chose to reinvest less than US$250 million in China in 2022. However, companies are cautious about large investments. Specifically, while 10% of the companies had each budgeted to reinvest US$250 million or more in China in 2022, only 5% actually reinvested that amount in the same year. But American companies and companies engaged in consumption products and services take an optimistic view of very large reinvestment projects, accounting for the highest proportion and reaching 7% and 8% respectively.
In 2022, 74% of the participating companies chose not to shift their investments out of China. Not a single company has intention to leave China entirely.
Most companies still consider China as a critical part in their future strategic development plans. 75% of the participating companies plan to reinvest in China in 2023, including 68% of American companies that are determined to dig deeper into the Chinese market.
It is estimated that companies will reserve US$18.3 billion from profits for reinvestment in China in 2023 and the next three to five years, a sharp fall of approximately 30.98% compared with the previous year.
Companies are slowing down their business expansion in China, with 3% fewer companies (69%) planning to expand over the next three years.
Guangzhou has been recognized as the top preferred investment destination in China six years in a row, followed by Shenzhen, Shanghai, and Beijing.
Research this year reveals a trace of pessimism over the business environment in South China. 9% fewer companies rate the business environment as "excellent" or "good" while 11% more companies see a deterioration in the business environment. Rising operation costs and rising labor costs are identified as the two biggest challenges that companies face in South China in 2022.
US-China relations hit rock bottom last year but trade volume between the two major economies hit a new record high of US$690.6 billion in 2022. Less than 30% of the companies are bullish about the bilateral relationship in 2023, a drop of 13%. 8% fewer Chinese companies (32%) are upbeat about the future ties while 26% more American companies (44%) express their pessimism. Having said that, there are signs for a possibly marginal improvement in the bilateral relations, as evidenced by the candid and open exchanges in a careful and cautious fashion between the two countries. Dr. Harley said, "Now is the best time for China and the U.S. to come back to the negotiating table and work hand in hand to resolve their differences."
---
About White Paper on the Business Environment in China and Special Report on the State of Business in South China
The White Paper on the Business Environment in China offers a summary of China's impressive accomplishments since China's "opening-up" and examines the key influences on the business environment in present-day China, such as national policy initiatives and the global economic crisis.
The Special Report on the State of Business in South China is a quantitative study of the business environment, conducted for consecutive years by AmCham South China. Each year, AmCham's member and non-member companies participate in AmCham's State of Business study, results of which will be garnered and edited into a separate publication.
Both documents can be downloaded free of charge from the chamber's website at http://www.amcham-southchina.com/amcham/static/publications/publications.jsp
<![if !vml]>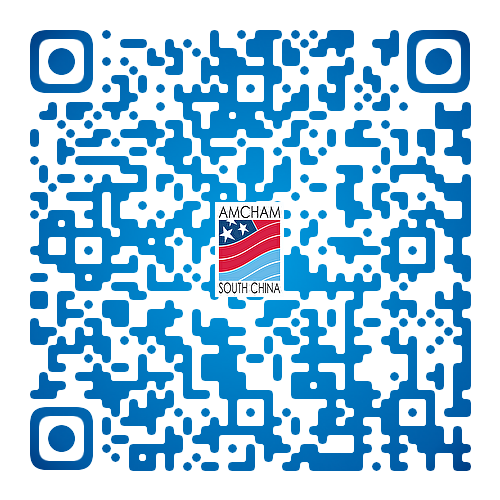 <![endif]>
About the American Chamber of Commerce in South China
The American Chamber of Commerce in South China (AmCham South China) is a non-partisan, non-profit organization dedicated to facilitating bilateral trade between the United States and the People's Republic of China. Accredited in 1995 by the US Chamber of Commerce in Washington DC, AmCham South China represents more than 2,300 corporate and individual members, is governed by a fully-independent Board of Governors elected from its membership, and provides dynamic, on-the-ground support for American and international companies doing business in South China. Over the past decade, AmCham South China has hosted on average each year more than 10,000 business executives and government leaders from around the world at its briefings, seminars, committee meetings and social gatherings. All AmChams in China are independently governed and represent member companies in their respective regions.
---END---